News
Read the latest news about Peter Weldon Iron Designs.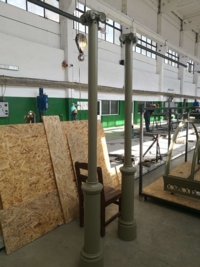 Recent manufacture images of a porch with a curved glass ceiling and bespoke columns.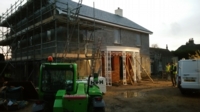 An elegant curved porch finished in off-white RAL 9003. When the house build is complete we hope to show finished images.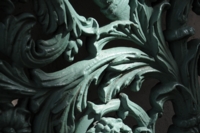 We recently commissioned Matthew Thompson (a talented photographer) to photograph original ironwork in central London. Look on our Flickr account in Inspiration and you will find London Originals Oct.19. https://www.flickr.com/photos/peterweldon/albums/72157711302118452 Matthew is available for...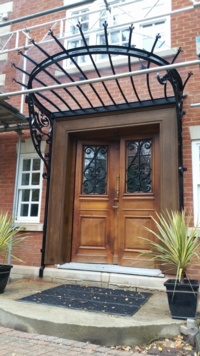 A recent project that involved the design and manufacture of a bespoke marquise. Totally hot forged scroll work with 10 mm triplex tempered glass.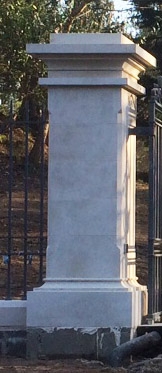 A commission for a large pair of entrance gates and railings also lead to the design and supply of a pair of white limestone pillars.The pillars and plinth were assembled on site and compliment the ironwork beautifully.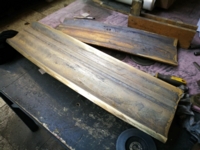 A project from a private client wishing to create a porch with a glass roof and bespoke gutters and columns. These items will be designed, modelled and cast to reflect architectural details of her property.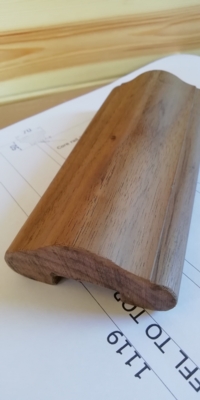 An exciting new project in Central London for three floors of hot forged ornate balustrade with 70 plus meters of mahogany handrail.This is a private client who wishes to remain anonymous hence no images.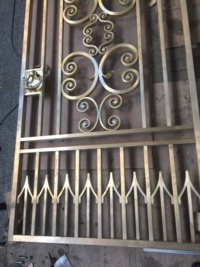 We have nearly completed installing several items in architectural bronze for a private residence in Surrey. Beautiful items for the interior and exterior, all ready for patination by a specialist after installation.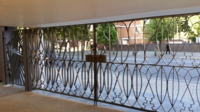 A unique pair of gates plus pedestrian gate for St Peters Church, Battersea, London. PWID worked closely with Richard Kindersley ( http://www.kindersleystudio.co.uk/ )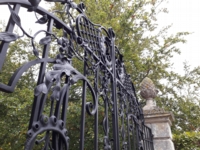 PWID was asked to replicate a pair of early Italian wrought iron gates at Heale Garden,Wiltshire https://www.healegarden.co.uk The originals were brought over from Italy by landscape gardener Harold Peto in early 1900 and were a fine example of intricate wrought ironwork. Unfortunately the gates were stolen and...
See our news archive