3D Rendered Images
Peter Weldon and Aquairon can now offer 3D rendered images using the latest computer technology. This essential service provides photo realistic images of the finished item before it has been forged.
These images can be useful for visualising the final result and can be helpful with planning applications.
3D rendered image of a pedestrian gate with lantern overthrow and box pillars copied from an original entrance as seen by the client.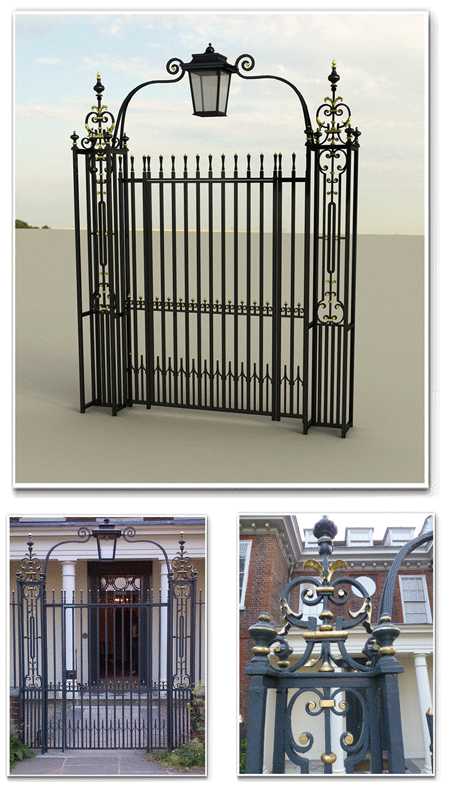 The Melford gates of The East of England country estate began as an Autocad drawing and then a 3D rendered image.