Peter Weldon Iron Designs trading since 2003 …
… are a husband and wife design team working from their studio in rural South West Wales. Peter's skill lies in his understanding of three dimensions and his eye for the overall look and impact of a design. He prefers to draw and think using pencil and paper. Louise is concerned with the pattern detail of a design and works primarily in Photoshop.
Together they create fine ironwork for international clients and collaborate with two other businesses to deliver a complete service: design, manufacture and installation.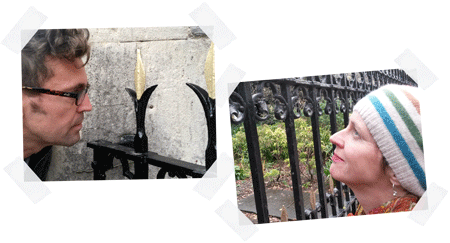 Manufacture

Peter Weldon Iron Designs and his team of blacksmiths are among the last in Europe who are capable of delivering a genuine zero electro-welded, totally hot forged product.
Installation by Charlie Griffiths: www.cgautomatedgates.co.uk
Charlie Griffiths installs all Peter's projects throughout the UK. His knowledge and professionalism are a result of years of working with steel fabrication, in particular gates and railings. Charlie specialises in gate automation and advises clients on all their gate automation hardware, ensuring that they comply with the latest safety regulations.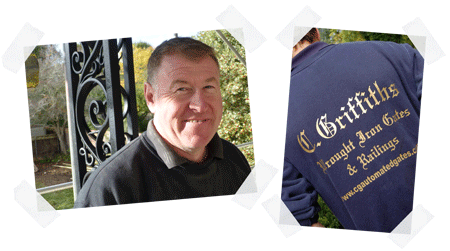 ---
PETER WELDON: A BRIEF HISTORY
Where were you born?
In 1967 Malawi, East Africa. My father was an Englishman working on a tea estate in Thyolo. Although I was just a little boy of seven when my family moved to England, I credit my early years in Africa with giving me an adventurous spirit in business, design and travel. I married Louise in 1991 and we have two beautiful daughters, Evie, born in 1996 and Robyn, who arrived in 2004.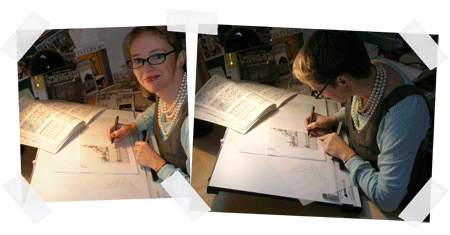 First love: ceramics
I graduated from Staffordshire Polytechnic in 1989 with a first class BA (Hons) in Ceramic Design. For the next few years I worked in the ceramics industry, before starting my own ceramics studio business in 1994.
During that time I recreated the famous 'Tulipieres' from Chatsworth House, one of England's finest stately homes. I also developed a technically difficult range of Sevres-style copies with lost-wax bronze mounts and raised paste gilding. Most of these went to high end retailers and designers in the USA. (Click here to view a back-catalogue of my previous ceramic work.)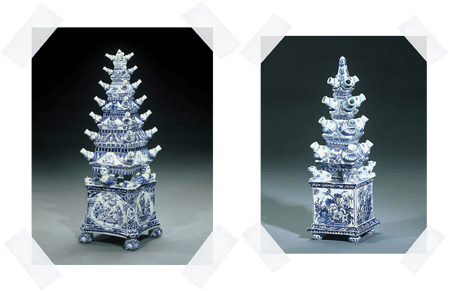 A passion for ironwork
After seven years of making ceramics, I decided in 2001 to sell my business, complete with all moulds and copyrights, to Theodore Alexander, a leading manufacturer of 18th & 19th century reproduction furniture and accessories. I relocated the factory to new premises in Vietnam and in March 2002 I moved to Ho Chi Minh for 12 months with my wife Louise and daughter Evelyn.
While in Vietnam I was drawn to the wealth and beauty of ironwork there, a legacy of French colonial days. In Vietnam the seeds of a new enterprise were sown.
How do you work?
All the design and styling is done in the UK. I and my wife Louise, a skilled pattern designer who produces fine ironwork design and drawing pattern visuals, are responsible for all design work. We have a workshop outside Carmarthen, South West Wales and from there we install all over the UK and overseas.