News
Read the latest news about Peter Weldon Iron Designs.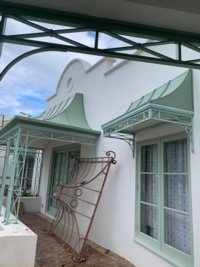 2021 kept PWID busy with a huge project based in Barbados. Beautiful canopies and summer houses to offer shade and protection.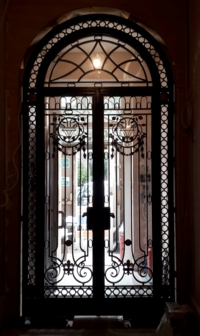 A beautiful pair of Parisian doors. Wrought iron doors with lacquered cast architectural bronze ornament. What a way to enter a building !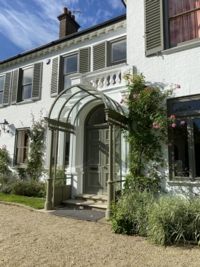 We recently received finished images of our Porch installation. It compliments the house beautifully and the client said of it: 'The porch has been much admired, and people who haven't been before assume it's always been part of the house, and are surprised to learn its a recent addition - which is...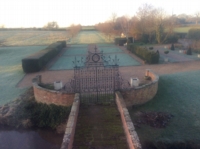 We were recently reminded of a project from seventeen years ago when the client contacted us to say- Dear Peter, I hope you are keeping well. From the look of your web site you are doing interesting work and have gone from strength to strength. I will always be grateful for the Gates you did for me at...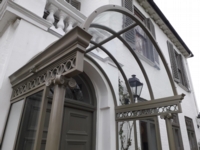 Specialist Porch Installation We recently completed the design and build of a beautiful porch with curved glass roof, custom castings and columns. Further photos to follow once the render work is completed and the front door repainted. We can't wait to see the entrance finished. ...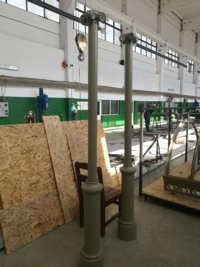 Recent manufacture images of a porch with a curved glass ceiling and bespoke columns.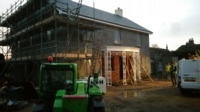 An elegant curved porch finished in off-white RAL 9003. When the house build is complete we hope to show finished images.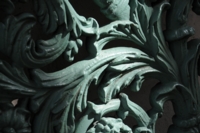 We recently commissioned Matthew Thompson (a talented photographer) to photograph original ironwork in central London. Look on our Flickr account in Inspiration and you will find London Originals Oct.19. https://www.flickr.com/photos/peterweldon/albums/72157711302118452 Matthew is available for...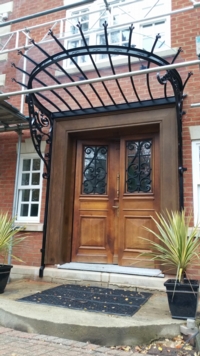 A recent project that involved the design and manufacture of a bespoke marquise. Totally hot forged scroll work with 10 mm triplex tempered glass.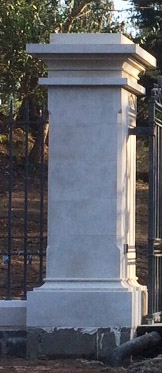 A commission for a large pair of entrance gates and railings also lead to the design and supply of a pair of white limestone pillars.The pillars and plinth were assembled on site and compliment the ironwork beautifully.
See our news archive