Aston Balcony Balustrade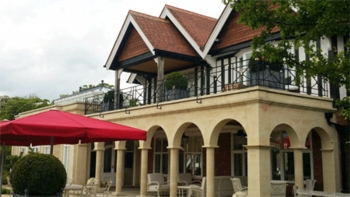 Peter was asked to design a first floor balcony balustrade for a large property in Buckinghamshire.
The balustrade sits on top of a first floor loggia 13m long with a return of 4m.
The polished bronze & lacquered discs were lost wax cast in Aquairon's foundry and
the balustrade was core drilled at intervals into the stonework.