Peter Weldon joins forces with Aquairon of Bulgaria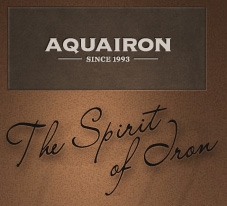 Peter Weldon Iron Designs has begun an exciting phase in its development with a new manufacturing partner, Aquairon of Bulgaria.
Proprietor Milen Stefanov's family has been manufacturing ironwork in Bulgaria for nearly 100 years during times of war, communism and now democracy. The firm gained its Certificate of Craftsmanship in 1924.
This small specialist firm creates the finest ironwork in Europe with the benefit of generations of family development in the skill of blacksmithing.
Peter Weldon has special trading rights to deal with Aquairon in the United Kingdom and is now in the position to offer the highest possible quality of manufacture with full hot forging techniques and even zero electro-welding if required.
Milen and Peter are also investigating sources of real wrought iron and intend to offer that rare material shortly too. The first projects to be tackled are Chadacre Hall and Tedworth House (see News).