Stunning stair balustrade, The Chantry, Elstree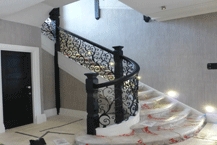 In 2014 Peter was commissioned to design a striking stair balustrade for a development in Hertfordshire.
The client required a flowing directional design that would fit into various sized panels on three floors.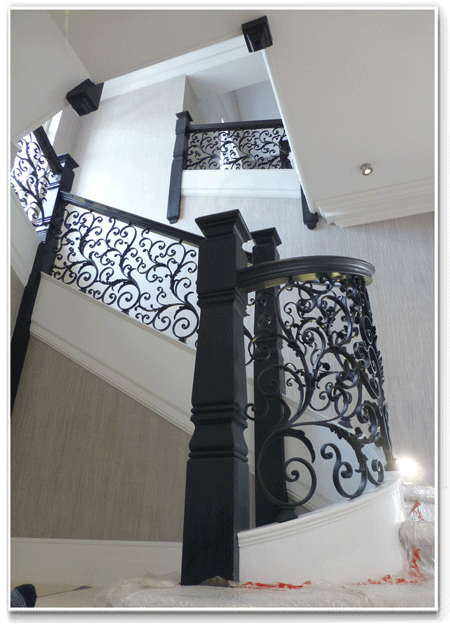 This stunning custom-made balustrade in a flat black semi-mat finish with individual hand cut, stamped and forged leaves illustrates the fine skills of the craftsmen at Aquairon.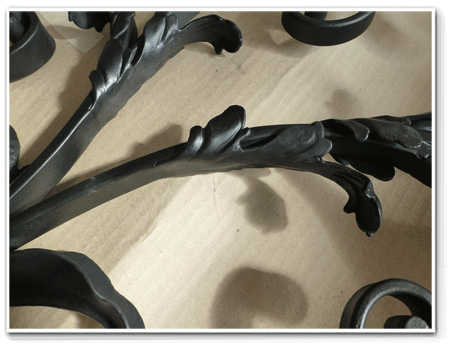 Peter Weldon relishes this type of project as it involves bespoke design with traditional blacksmith techniques. The combination of craftsmanship and an aesthetic approach perfectly defines the partnership of Peter Weldon Iron Designs and Aquairon.