Wine Cellar Doors for Tommy Hilfiger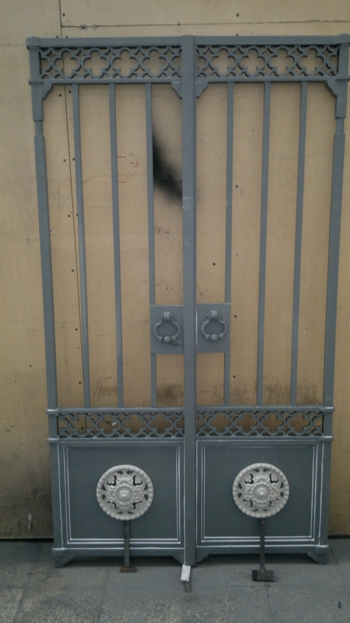 Peter is working with Greenwich Avenue designer Cindy Rinfret, one of the leading design firms on the United State's East Coast, to create doors for Tommy Hilfiger's new building project.
The doors, manufactured by Peter's partners Aquairon in Bulgaria, are intended for the wine cellar and are glazed to ensure temperature control. They are distressed with a paint finish recreating aged ironwork.
Based in Connecticut, New York, Cindy Rinfret has been creating iconic interior design and defining true 'Classic Greenwich Style' for more than 20 years. Best known for her roster of high-profile clients, Cindy has earned recognition nationwide for the projects she has designed across the US.
The doors are nearly finished and will soon be exported to the United States – an example of European design and manufacture crossing the Atlantic.
For more details of Cindy's work, visit www.rinfretltd.com
Rinfret Ltd
354 Greenwich Avenue
Greenwich
CT 06830
Tel: 203 622 0000
Email: info@rinfretltd.com