Grafton Gate
A stunning pair of 10ft wide gates with intricate, traditional scroll pattern work. The client wanted the gates to separate the house from vehicles.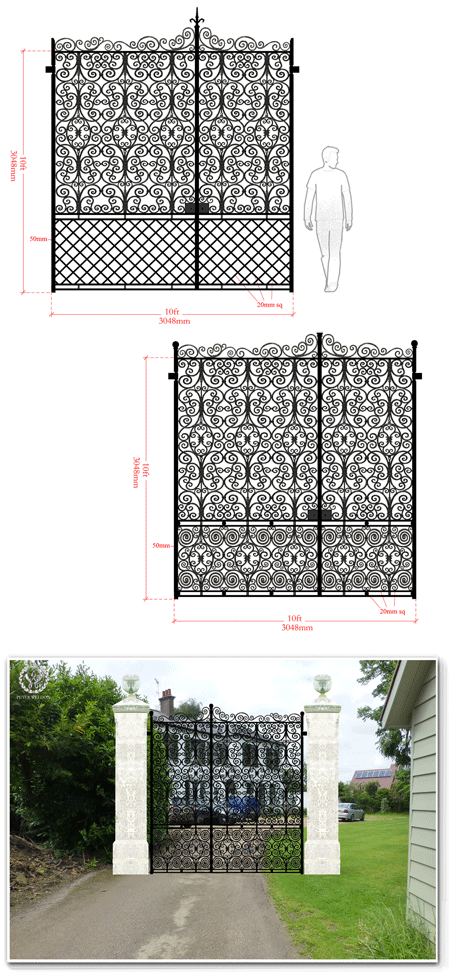 Design options and photomontage of the chosen gate design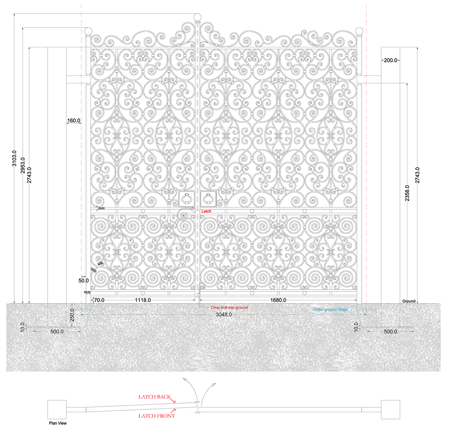 Autocad drawing of the gate design with dimensions prior to manufacture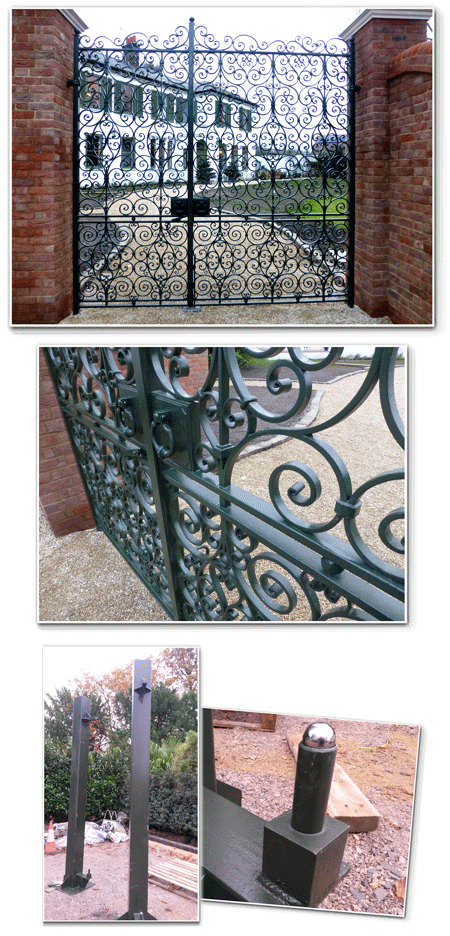 Lower hinge with ball bearing and internal metal posts

Customer Testimonial
'"The whole process of having my gates designed and made was such a pleasing experience. I have always loved the inviting gates into courtyards that you find in France or even in Morocco, with the curly repeat patterns.
"I wanted friendly gates that invited people in rather than kept people out. Peter and Louise really understood my brief and came up with these beautifully crafted gates. They make me ridiculously happy every time I arrive and I feel welcomed home."
Mrs Ian