Longstowe Hall
Longstowe Hall, Cambridgeshire had their main entrance gates removed within one week of the outbreak of World War One. An accidental find of a photograph of original gates supplied the detail needed to produce a faithful copy, and the hall once again has an entrance worthy of Longstowe.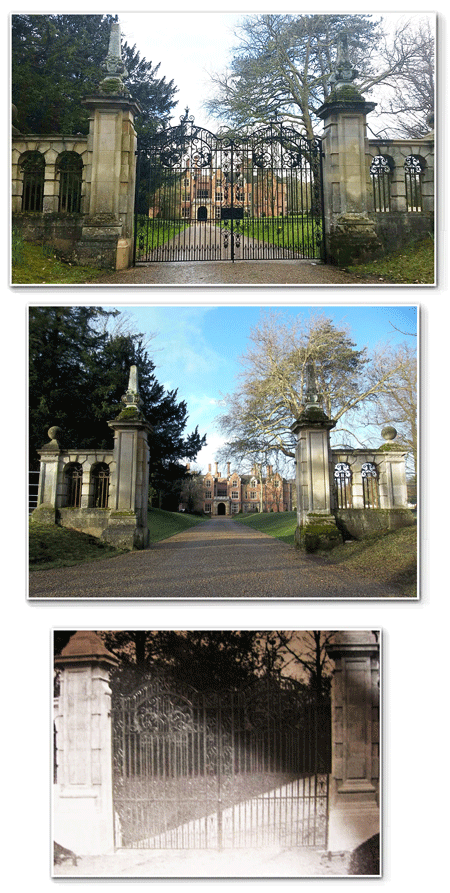 Photograph of the original gates.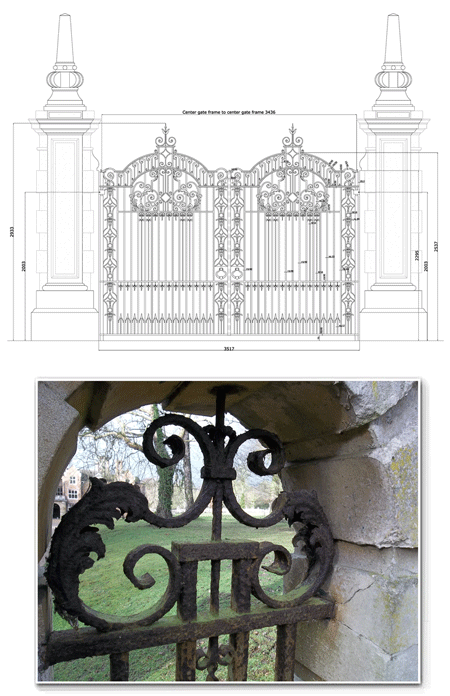 A detail of the existing ironwork that sits within the stonework of the entrance.
This original ironwork provided the section sizes required to replicate the gates.