Summerhouses
Copper Roofed Summerhouse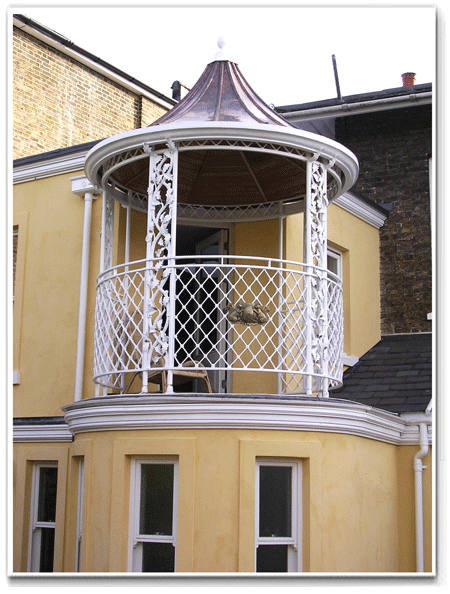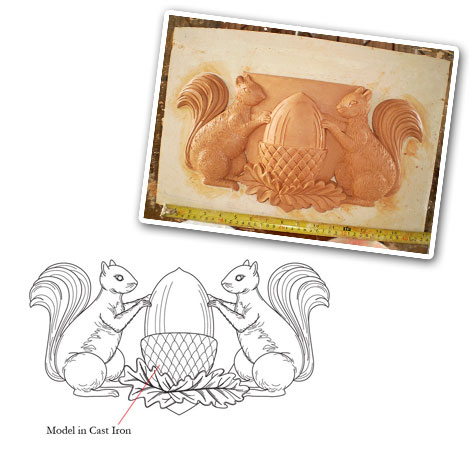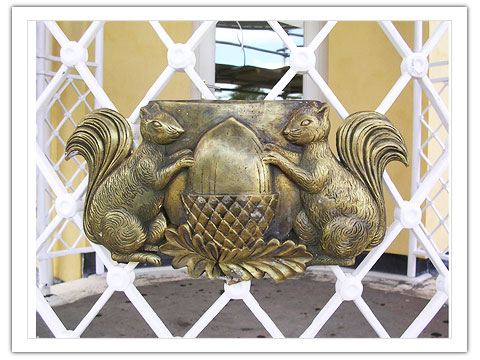 Specification:
Vertical supporting posts 50mm diameter hollow.
Hand forged oak leaves at post detail. Handmade cast bronze acorns.
Cast iron acorn finial at top. Showerhead fitted for outdoor use.
Circular fabricated gutter directs rainwater on to asphalt roof.
Cast iron knobbly tree detail within post.
Baluster diamond motifs 20mm by 12mm section.
Hand-shaped handrail 60mm by 20mm.
Button motif used within baluster design. All steel galvanised.
Squirrel shield designed and manufactured in cast bronze.
0.6mm copper roof laid directly on to 20mm oak floor.
20-25mm Canadian oak ceiling under roof with 120mm gap.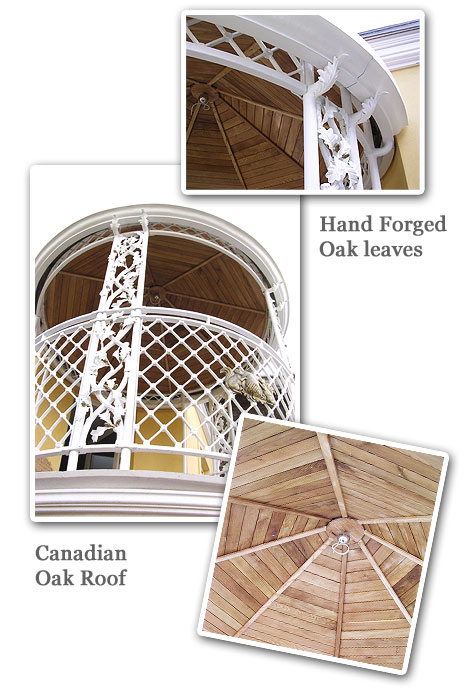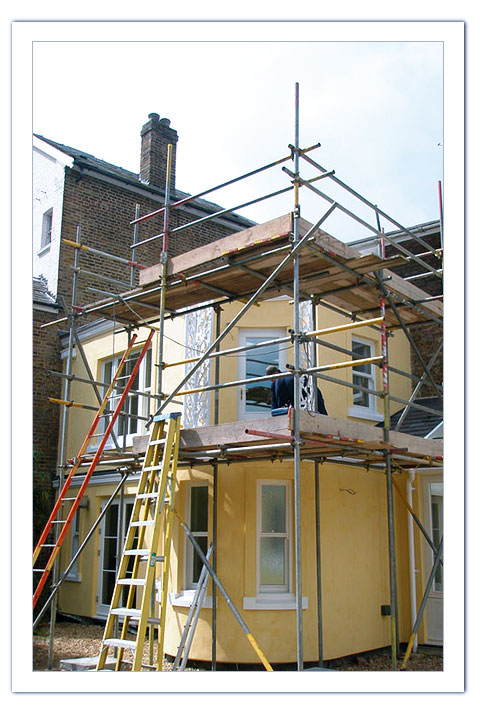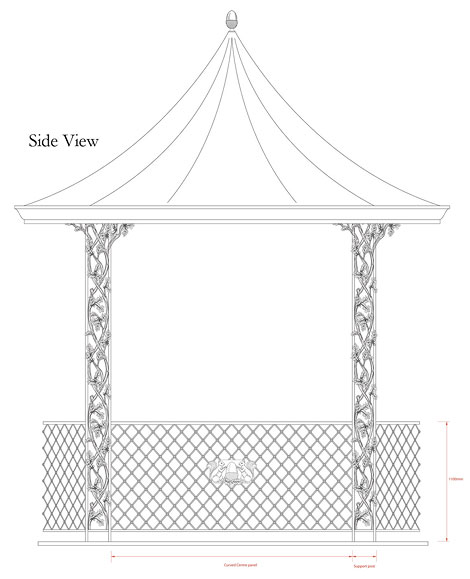 Garden Summerhouse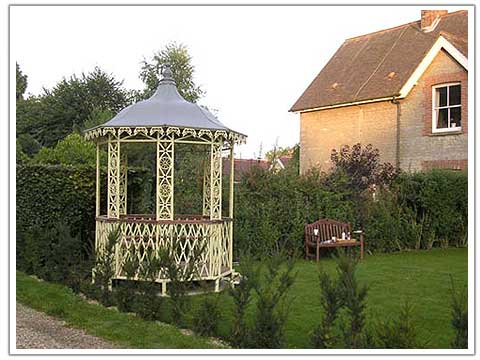 | | |
| --- | --- |
| | |
| | |
| | |
Customer Testimonial
"Thank you for supplying the fabulous summerhouse. We love the period detail and the craftsmanship, but most of all the fact that it 'just looks right'. It's always the first thing new visitors comment on, and they all assume it's antique.
"Since it is located close to the house, a Victorian Manor, we had been searching for a long time for something that would complement the surroundings. All other designs looked fake – material sections too uniform, details too simplistic, and proportions scaled down for modern gardens.
"Then we came across your website. At first we couldn't believe you could still buy such wonderful designs these days, and then were anxious we wouldn't be able to afford such quality. Thankfully we were wrong on both counts.
"Throughout the process we were made to feel we were truly commissioning a bespoke solution and your design suggestions were always spot on – you clearly have a deep understanding of the underlying design principles. And I'm also pleased to say that your customer service matches up to the same high standards as your design. Communication was excellent, with photos of progress during the build, and the installation was completed by your team in a day.
"We look forward to building our collection of Peter Weldon originals over time (the tree seat is also great). But we do have just one reservation in recommending you: you are a secret we'd like to keep to ourselves!"
Regards
Phil